An artificial tooth or teeth can be replaced with a dental implant. A short titanium post that is surgically inserted into the jawbone to replace the missing tooth's root and an abutment that is attached to the post and extends above the gum line to serve as a stable base for the replacement tooth or teeth make up this procedure.
Due to its many benefits over other tooth replacement solutions like bridges and dentures, dental implants are a popular choice for replacing missing teeth. They are more secure and long-lasting than alternative choices, and unlike bridges, they do not necessitate the loss of vital tooth structure.
An initial consultation, implant insertion surgery, a healing phase during which the implant fuses with the jawbone, and the installation of a custom-made replacement tooth or teeth are the typical steps in the dental implant treatment procedure. Dental implants offer a long-lasting and natural-looking alternative that can enhance the look, function, and general health of the mouth, even if they may be more expensive than other tooth replacement solutions.
Process of Getting a Dental Implant
Getting a dental implant normally entails the following stages:
Initial Consultation:   
If you are a suitable candidate for dental implants, your dentist or oral surgeon will assess your oral health. Additionally, they will examine your mouth with X-rays or CT scans to assess the quality and density of the bone as well as talk to you about your medical history and any drugs you are now taking.
Implant Placement Surgery:   
The dental implant post is surgically inserted into the jawbone at this phase while being given a local anesthetic. After the gum tissue has been stitched over the implant, the implant may subsequently get a temporary crown or bridge to support it while it recovers.
Healing Period:   
The osseointegration procedure, which takes place over the following few months, will cause the implant to join the nearby bone tissue. Maintaining appropriate dental hygiene during this time, as well as avoiding applying pressure to the implant site, is crucial.
Abutment Placement:   
An abutment, a small connector, is added to the implant once it has completely fused with the jawbone. The replacement tooth will eventually be retained by the abutment.
Final Restoration:   
In order to restore the appearance and functionality of your smile, a custom-made replacement tooth or teeth (crown, bridge, or denture) will be affixed to the abutment.
To monitor the healing process and guarantee the implant's success, your dentist or oral surgeon will give instructions for aftercare and follow-up sessions. Dental implants can last a lifetime with the right maintenance.
How do Dental Implants Work?
By surgically inserting a small, biocompatible titanium post into the jawbone, dental implants replace the missing tooth's root. After the implant has been inserted, it must recover for a number of months while osseointegration, or the growth of bone tissue around the implant, takes place. In order to attach a new tooth or teeth, this establishes a solid and robust foundation.
An abutment, a tiny connecting component, is added to the implant once it has completely fused with the jawbone. The new tooth or teeth will eventually be retained in place by the abutment. In order to complete the restoration of your smile's appearance and functionality, an abutment is linked to a custom-made replacement tooth or teeth (crown, bridge, or denture).
Dental implants mimic the function of natural teeth, enhancing chewing and eating. They also outlast dentures and other tooth replacement options like bridges in terms of durability and longevity. With a success record of over 95% and the potential to last a lifetime with proper care, dental implants provide a long-lasting and natural-looking option for lost teeth.
There are several types of dental implants, including:
Endosteal Implants
Subperiosteal Implants
Zygomatic Implants:
Immediate Load Implants
Mini Implants
Which type of dental implant is ideal for you will depend on the specifics of your case, which will be assessed by your dentist or oral surgeon. The amount of healthy jawbone you still have, the position of the missing tooth, and the general state of your dental health will all be taken into account.
Dental Implant Treatment Cost:
Dental implants, which might cost more than other dental operations, are thought of as a long-term investment in your oral health. Dental implants can range in price depending on a variety of variables, including the quantity needed, the location of the implant site, the kind of implant utilized, and the dentist's level of competence.
At Hollywood Smile Dental Clinic (Satwa – Dubai), dental implant costs from 1800 AED, while the cost of multiple implants can vary, depending on the number of implants needed. These costs may also include the cost of the implant post, abutment, and crown.
Although dental implants can be expensive, they are a long-term investment in your oral health and can have several advantages, including better speech, better eating, and a more realistic-looking smile.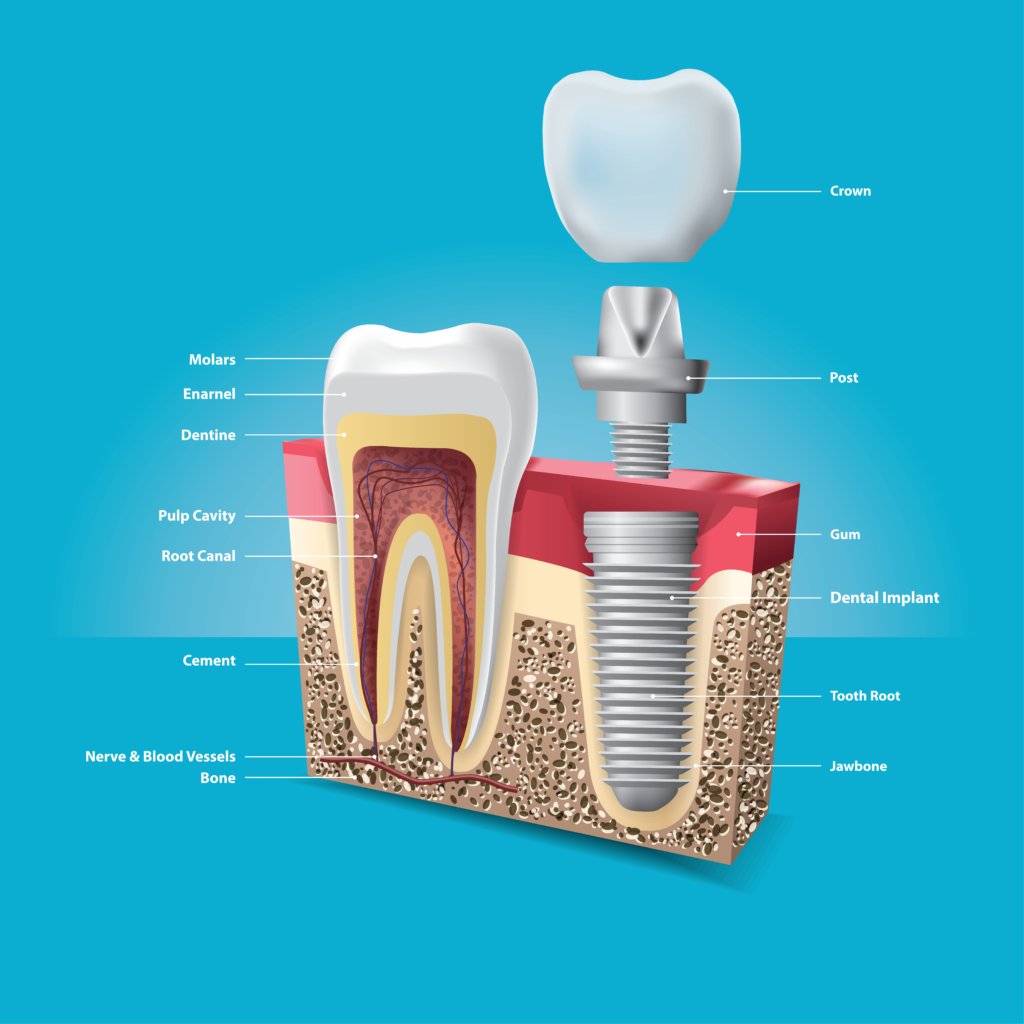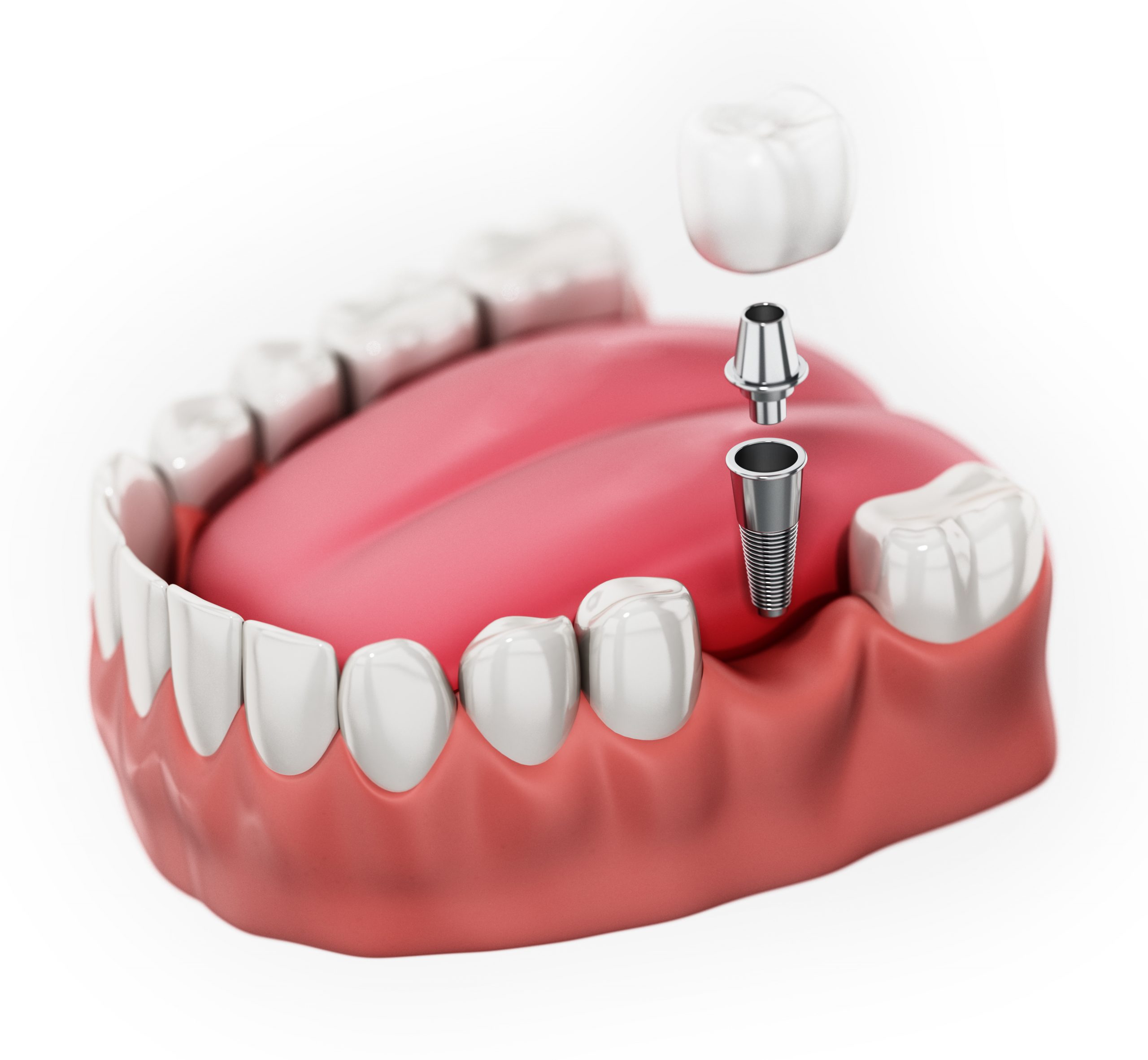 Dental implants act as the roots of missing teeth and are surgically inserted into your jawbone.
Tooth Implant
HOLLYWOOD SMILE DENTAL CLINIC
 DUBAI – UAE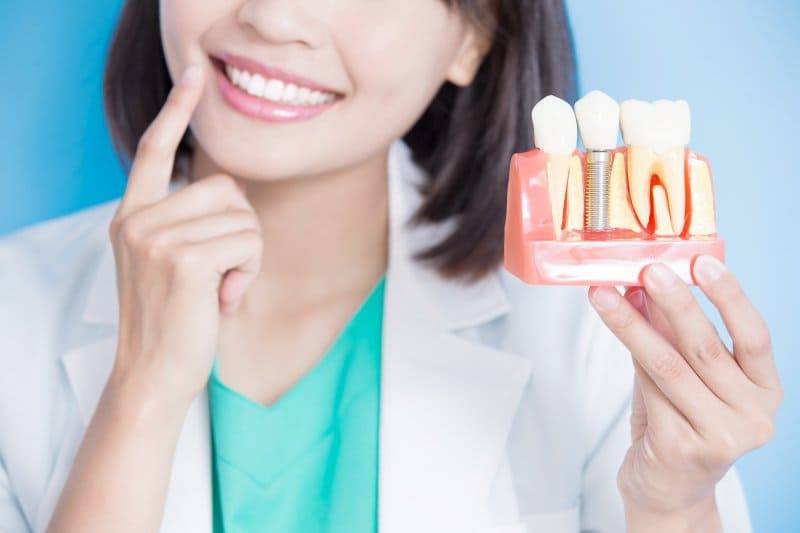 Excellent techniques for healthy dental condition.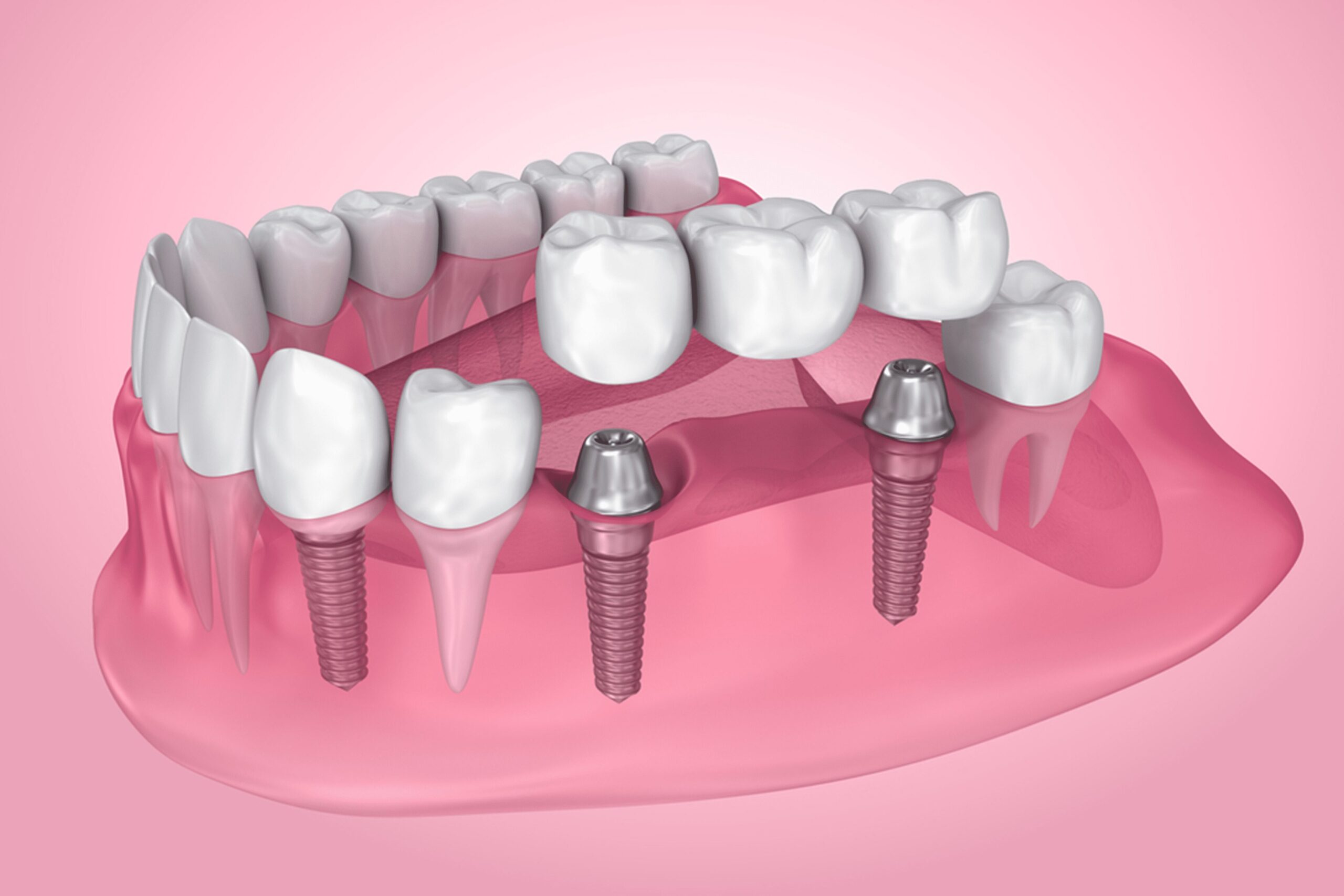 Filling the gap in dentistry.
Advantages of Dental Implants
There are several advantages to choosing dental implants as a tooth replacement option, including:
Improved appearance: Dental implants can enhance your smile and general appearance since they feel and look like real teeth.
Durability: With the right maintenance, dental implants can last a lifetime since they are constructed from sturdy and long-lasting materials like titanium.
Improved speech: Speech problems can result from dentures and other tooth replacement solutions slipping and moving around in the mouth. Since dental implants are firmly fixed in the jawbone, they enable crystal-clear speech.
Improved comfort: Dental implants do not slip or move around in the mouth like dentures do, therefore there is no discomfort or irritation.
Improved oral health: Unlike other tooth replacement methods like bridges, dental implants do not necessitate the removal of healthy tooth structure. This preserves neighboring teeth, which can enhance overall oral health.
Improved chewing ability: Dental implants mimic the function of natural teeth, enhancing chewing and eating.
Convenience: Dental implants are a convenient tooth replacement alternative because they don't need any additional maintenance or care.
Overall, dental implants provide a durable and lifelike tooth replacement alternative that has a number of advantages over other tooth replacement methods.
Make your dream smile a reality!
We are dedicated to giving each of our patients the healthy smile they deserve!
Schedule an appointment for a free consultation with one of our Dentists at Hollywood Smile Dental Clinic Dubai.
My experience was amazing 🥰 Thank you for your staff who's patiently answering my inquiries. Your doctors are perfect and very good and nurses Got my wisdom tooth removed and tooth filling for 200aed both 😊❤ To be honest I am so satisfied. Wonderful.
عيادة ممتازه ومريحة
Dr. Ammar is an amazing dentist that I've encountered with..very humble, kind, hard working and taking care his patients very well . His very passionate of what his doing as a dentist and that's give a great value to have a great results. Thank you very much Doc! You restored my smile 😃 again..
John Paulo Conquilla
26/07/2023
Excellent dental experience Amazing! 😁
Yumi Horiguchi
26/07/2023
Very good service