Professionals use teeth cleaning as a treatment to remove extra bacteria and tartar buildup, preserve healthy gums, improve tooth color, etc. It takes 20 to 30 minutes to perform this cleaning process. Before starting the procedure, the dentists at Hollywood Smile Dental Clinic will examine the patient's mouth to see whether there is any infection or not. The dentist will do the scaling portion after determining the location of the tarter/plaque. Cleaning services are available at Hollywood Smile Dental Clinic for just 100 AED.
The dentist will clean, polish, and remove some tooth stones from the remaining teeth following the teeth cleaning. This section is essential since teeth stones can lead to foul breath, a problem that is becoming more and more serious every day. The patient's self-esteem can be significantly increased with early treatment. No negative effects, pain, or suffering exist. The patient's level of sensitivity is the sole factor that could cause a problem. Some patients may be more impacted by scaling than others. If this is the case, a straightforward cleaning method will be used.
Importance of Teeth Cleaning
Maintaining good oral hygiene and avoiding plaque and bacterial growth is crucial to maintaining good oral health. With the help of consistent hygiene, the enamel is preserved. This process is essential since the enamel will never fully regenerate after a significant injury. As a result, practicing frequent, thorough hygiene protects both the interior of the teeth and the enamel that coats them. In addition, it prevents a lot of other hygiene-related issues like tartar, plaque buildup, and foul breath. Patients with poor dental hygiene frequently experience all of these issues.
Signs you need a Professional Teeth Cleaning
Here are a few indications that you could want teeth cleaning:
Tartar buildup:
Tartar may be present if you see hard, yellow, or brown deposits on your teeth. Brushing and flossing are unable to eradicate tartar, which calls for a professional cleaning.
Bad breath:
Even with routine brushing and flossing, you could still have persistent foul breath because of an overgrowth of germs in your mouth. Cleaning can refresh your breath and eradicate bacteria.
Bleeding or swollen gums:
Your gums may be showing signs of gingivitis, the first stage of gum disease, if they are swollen, red, or bleeding. Gum disease-causing bacteria and plaque can be eliminated through cleaning.
Tooth sensitivity:
It can be dental decay or enamel erosion if you feel discomfort or sensitivity when consuming hot or cold meals and beverages. Cleaning your teeth can help stop additional tooth damage.
Discoloration:
Cleaning can eliminate surface stains and restore the natural color of your teeth if they have become discolored or stained.
Dental work:
Get regular teeth cleaning if you have dental treatment, such as fillings, crowns, or braces, to ensure that the dental work stays clean and healthy.
Positive patient feedback has regularly confirmed the advantages of the teeth-washing treatment. The act of brushing, however, has no effect on the tooth's color or shape. Although the removal of the additional germs during teeth cleaning may make the color of the teeth appear a shade brighter. Additionally, you can get a teeth cleaning, which will help to remove tartar/plaque from the teeth and improve the overall health of the teeth, to improve the appearance of the tooth. The longevity of the teeth is increased by having a healthy dental structure, which also guarantees the well-being of the gums.
How much does it cost to clean your teeth?
Typically, insurance determines how much it will cost to clean teeth. No insurance is accepted at Hollywood Smile Dental Clinic. We are offering cleaning for just 100 AED. Visit us today or Schedule your appointment Now..!!
Deep cleaning is a fantastic way for people with significant plaque/tartar to take care of their natural teeth. Patients can improve the health of their teeth and gums by brushing and flossing often. The entire procedure is simple and takes no more than 30 minutes. Dentists recommend a checkup every six months for the best possible dental health. During those inspections, straightforward cleaning methods may be employed. By getting their teeth cleaned every six months, patients may get the most out of their smiles every year. Make an appointment right away to receive a free consultation.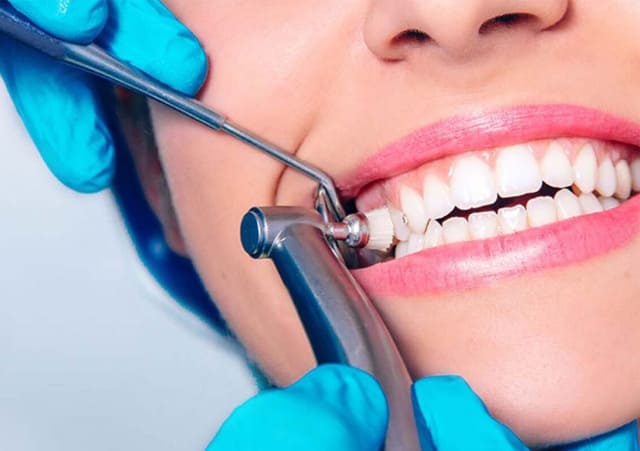 After cleaning, smile with more assurance. To retain the finest oral health, keep your teeth clean.
Dental Cleaning
HOLLYWOOD SMILE DENTAL CLINIC
 DUBAI – UAE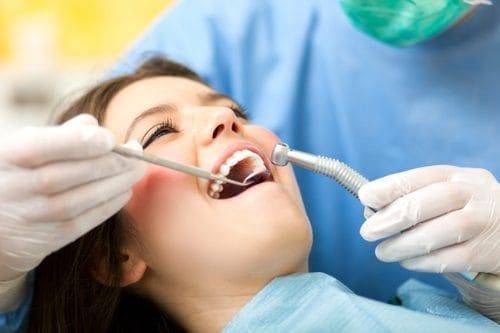 A crucial component of maintaining good oral hygiene is regular teeth cleaning. It helps in the management of the oral bacteria that contribute to bad breath.
Benefits of Regular Teeth Cleaning
Numerous advantages of regular cleaning include:
Preventing cavities: Plaque removal during teeth cleaning eliminates the main contributor to tooth decay.
Preventing gum disease: Inflammation, bleeding, and even tooth loss can be brought on by gum disease. Plaque/tartar buildup are prevented from developing into gum disease by routine cleaning.
Fresh breath: It might not be possible to get rid of foul breath with just brushing and flossing. Halitosis-causing germs and dirt can be removed with regular cleaning.
Maintaining oral health: Early warning indications of dental issues like gum disease, cavities, and oral cancer can be found with routine cleaning.
Overall health benefits: Heart disease, diabetes, and stroke have all been related to poor dental health in the past. Maintaining good oral health can improve overall health, therefore brushing your teeth regularly is important.
In conclusion, routine dental exams are necessary to maintain good oral health, avoid dental issues, and enhance general health and wellbeing.
We are dedicated to giving each of our patients the healthy smile they deserve!
Schedule an appointment for a free consultation with one of our Dentists at Hollywood Smile Dental Clinic Dubai.
My experience was amazing 🥰 Thank you for your staff who's patiently answering my inquiries. Your doctors are perfect and very good and nurses Got my wisdom tooth removed and tooth filling for 200aed both 😊❤ To be honest I am so satisfied. Wonderful.
عيادة ممتازه ومريحة
Dr. Ammar is an amazing dentist that I've encountered with..very humble, kind, hard working and taking care his patients very well . His very passionate of what his doing as a dentist and that's give a great value to have a great results. Thank you very much Doc! You restored my smile 😃 again..
John Paulo Conquilla
26/07/2023
Excellent dental experience Amazing! 😁
Yumi Horiguchi
26/07/2023
Very good service